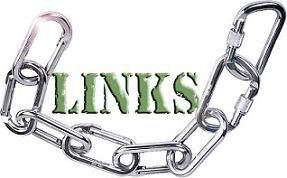 Backlink is those inbound link or link from others' site or blog. Most probably people who like to your blog because of they like what you write in your blog, so they link your blog so that they can share with their friends. Backlink is kinda important for every niche blog to improve their blog's search engine ranking. If you're planning to make money online through your blog with Adsense, search engine ranking is really the most important for you. As what I said in my previous post, you should work hard and improve your search engine ranking to make good income from Adsense. As we know, people who visit our blog through Google search is searching for something they want, most probably Adsense ads shows what they want and they might click on it.
In order to improve your search engine ranking for your niche, you have to get as much backlinks as you could, or else you will never get better rank in search engine for your niche. Backlinks are not only can improve your SEO, but bring you traffics too, both organic traffics and referral traffics as well. If you have huge traffics, it's time to turn your traffics to money!
I was hanging around the net today and surprisingly I found an article at Courtneytuttle that managed by Court. It's an Internet Marketing Sites and he teaches people how to make money online and I recommend you to read his blog. He came out a list of 102 ways to get backlinks to our site last year, I found this useful and would like to share with you all. You can read the full article and list of 102 ways here.